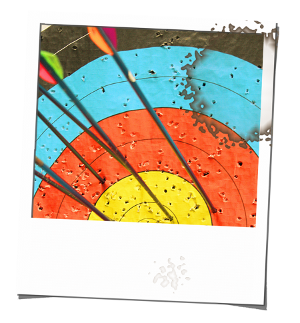 Activities
Go Wild... with adventures!
Go a step beyond the usual camp with a holiday packed full of adventure. We offer a wide range of organised activities for you to choose from.
You don't have to be staying on site to take advantage of our activities; we're happy to organise a day of fun for non-residents as well.
Pick a package... we have organised activity holidays for you to choose from. When you arrive on site, you will be given your adventure program; it's all sorted out for you!
Or write your own adventure by choosing from our available activities, including canoeing, kayaking, archery, initiative games, orienteering, horse riding...
We cater our activities for all ages; from Primary school age groups to adult groups and all mixes in between. The difficulty level in each of the activities can be matched to the ability, experience and age of your group.
Our selection is expanding all the time. Is something you're interested in not on the list? Let us know, and we'll see what we can do! Since we use other local trained activity providers for some of the activities, your choice is not limited simply by the resources and equipment we have on the site.